Mexborough and Swinton Times, July 16.
A Conisborough Loss.
Death of Councillor J.M. Heys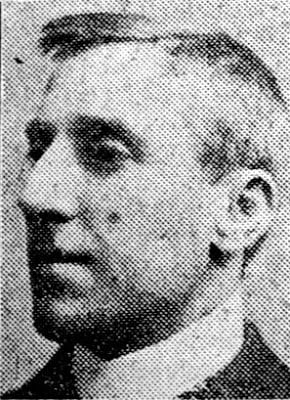 It is with very great regret that we have to report the death of Mr James Mariott Heys, which occurred at his home in Highfield road, Conisborough, on Tuesday, following a long and painful illness.
Mr Hayes was in his 56th year, and spent a large part of his life in Conisborough, when he distinguished himself by the best qualities of citizenship and a useful public service. He was a native of Rochdale and a member of the teaching profession. He joined the staff of the Station Road Schools, Conisborough, 18 years ago, and performed his duties, faithfully and well, displaying all his activities, public and private, honesty, earnestness and conscientiousness. He was for a number of years a member of the Conisborough Parish Council. He was an advocate of urban powers, served on the Urban Powers Committee and was elected to the first Conisborough Urban Council, appointed last April, as a representative of the East Ward.
He had many other interests in Conisborough, and served on numerous committees for public and patriotic purposes. He worked very hard during the war as a Volunteer, as a member of the War Relief Committee, and as a member of the War Memorial Committee. He was greatly attached to the Conisborough Parish Church, and for 16 years held the office of sidesman there.
He was very fond of cycling, and it was his custom to spend part of his holiday a-wheel, in company with Mrs Heys, who was also attached to the exercise. The other summer they cycled to Criccieth, Mr Heys met Lloyd George, and shaking hands with him, wished him good luck in the name of Conisborough.
He was full of simple good-nature, and many a good cause has lost a willing worker. He was some years a contributor of Conisborough news to this paper, and his death leaves us with a personal sense of loss.
The greatest sympathy is felt for Mrs Heys, who has also been prominent in public affairs of philanthropic nature, and is closely identified with the nursing movement in Conisborough.
The funeral will take place on Saturday at Peel Green Cemetery, Eccles, Manchester and today (Friday) at noon, a service will be held in the Conisborough parish church.
The members of the Urban District Council, and all other of Mr Heys friends, and asked to attend.