Mexborough & Swinton Times, September 7
Golden Wedding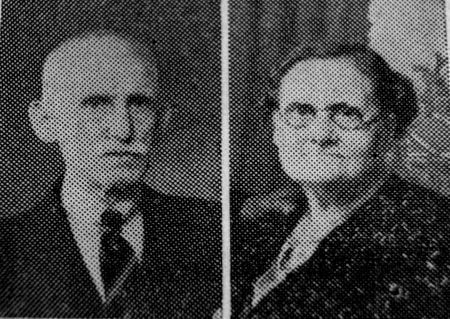 Mr. and Mrs. Bungard, of 3, Melton Street, Denaby Main, celebrate their Golden Wedding on Saturday.
They were married at the Parish Church, Old Preston on September 7 th , 1890, and came to this district about 40 years ago. They were both born at Shoreham by the Sea, Sussex, and at the age of 18 Mr. Bungard went to sea.
The couple came to Doncaster in 1900 and Mr. Bungard took up work with the Great Northern Railway, but in 1910 he came to work underground at Cadeby Colliery where he was employed until his retirement two years ago.
They have had six children, but have lost their eldest and youngest sons. William died at the age of two and Robert Peel was killed in the Cadeby Colliery explosion in 1912. they have ten grandchildren.
Both are old readers of the "South Yorkshire Times", a paper which they have taken for about 20 years. Mr. and Mrs. Bungard enjoy good health and we offer them good wishes for continued good health. They hope to celebrate the anniversary by a small family party on Saturday.